Home & small office WiFi installation service , Extended WiFi coverage, WiFi mesh systems and whole home / office WiFi services.


Our installation team are WiFi specialist engineers that can help you with any issues you may have including poor signal areas and dead spots. We can enhance coverage and supply installation upgrades in locations or parts of your home that do not receive a good signal by providing a full range of professional WiFi installation services, solutions and equipment for the home or small business.

If you're experiencing poor signal on your existing router and have WiFi black spot areas then we offer our home diagnostic and installation service. Our engineers can easily extend, increase and improve the coverage or range of your WiFi service by installing various CAT6 network & ethernet cabling, WiFi routers or WiFi access points in the weak signal areas of your property that will eliminate any poor signal coverage problems that you may be experiencing with your existing router and setup.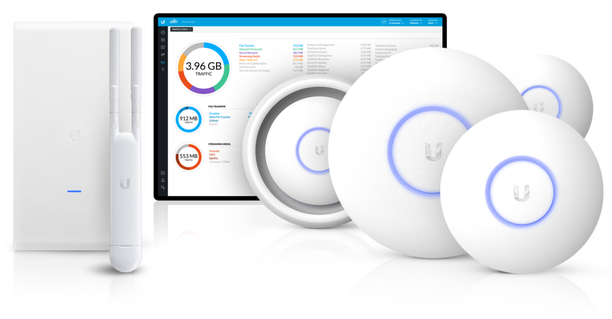 With the introduction and expansion of super high speed & fibre optic broadband now available in our homes and offices, you may find you need to share your WiFi internet access with different computers or devices. We supply & install small or large fully guaranteed and commissioned WiFi network systems that will connect your computers, media devices, smart phones and smart TV's to your WiFi network allowing you simultaneous use of your super fast internet connection anywhere in your home, garden, office or building.


Home & Small Office WiFi Specialists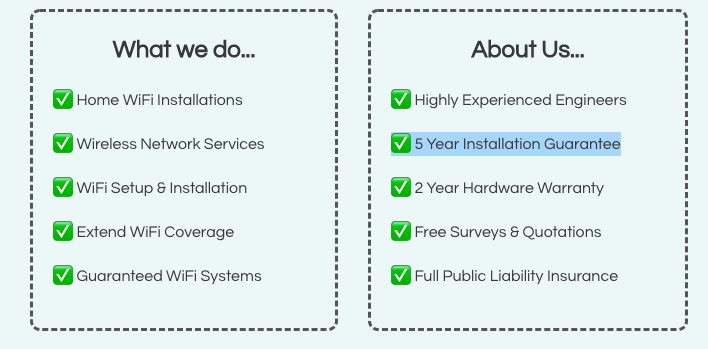 FREE on Site Surveys, Consultations & Quotes.
Do you want to Extend WiFi to Garden Office, Garden Cabin, Summer House or Outbuilding?

Contact us now
Tel: 02037401588
Email : info@local-tech.co.uk
Local Tech - Wired (LAN) & Wireless (WIFI) networking | VoIP & PBX Service | Upgrade & Repaires